Machine Heads are Combat Bracers in NieR: Automata. 
Description
Edit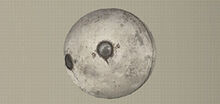 "Weapons made from machine lifeforms' heads."
"Fist weapons made form the heads of machines.  Though simple, they have notable power due to their mass." [1]
Location
Edit
Wipe Pascal's memory as A2. When you regain control of 9S, head over to Pascal's Village and purchase them from him.
Level 1
Level 2
Level 3

MY EXISTENCE IS UNNECESSARY

Level 4

I TRIED I TRIED SO HARD MOMMY
Reference
Edit
Ad blocker interference detected!
Wikia is a free-to-use site that makes money from advertising. We have a modified experience for viewers using ad blockers

Wikia is not accessible if you've made further modifications. Remove the custom ad blocker rule(s) and the page will load as expected.